Lectures
Nubian studies – Vincent Rondot
From Monday to Saturday from 9:00 a.m. to 6:30 p.m.
On
Tuesday May 25th at 6pm
the Museo Egizio, in collaboration with ACME (Associazione Amici e collaboratori del Museo Egizio), will host the online conference
"Nubian studies"
, held by
Vincent Rondot
.
The topic of the organization of the cult of Amun in the Island of Meroë, heart of the Meroitic Empire, is still a very open one. There are many reasons for this: the ruined condition of its monuments, including the Great Temple of Amun attached to the capital city; the relatively good preservation of the two sites of Naga and Mussawarat es Sufra, wherefore they tend to catalyze our perception of the issue; and the large number of sites potentially including an Amun temple among their royal monuments that are still unknown or poorly documented.
Since it was started in the year 2000, the El-Hassa Mission has sought to shed further light on this topic. Twenty years later, it can present a range of new data offering many insights (archaeological, architectural, epigraphical, iconographical and historical) into the politics and evolution of the cult of Amun in the region.
Vincent Rondot is the Director of the Egyptian Department at the Louvre Museum since 2014 and a researcher at Centre national de la recherche scientifique (CNRS) since 1997. He has also been a member of the Institut français d'archéologie orientale in Cairo (1988-1992) and from 2004 to 2009 he has been director of French archaeological Unit in Khartoum. At the Louvre he has been in charge of the reorganization of the Egyptian Department's collection (1993-1997).  Epigraphist and archaeologist, his researches concentrate on the cults to god Amun, both in Sudan and Egypt, and on the cults to crocodile god Sobek in the Fayum, at Graeco-Roman times. The question of divine iconography and of the impact of hellenism during the last centuries of paganism, both in Sudan and Egypt, is one of his latest interests.
The event will be held
in English
and will be
introduced by Christian Greco
, Director of the Museo Egizio.
It will be broadcast via streaming
on the Museum's Facebook page and

Youtube channel
.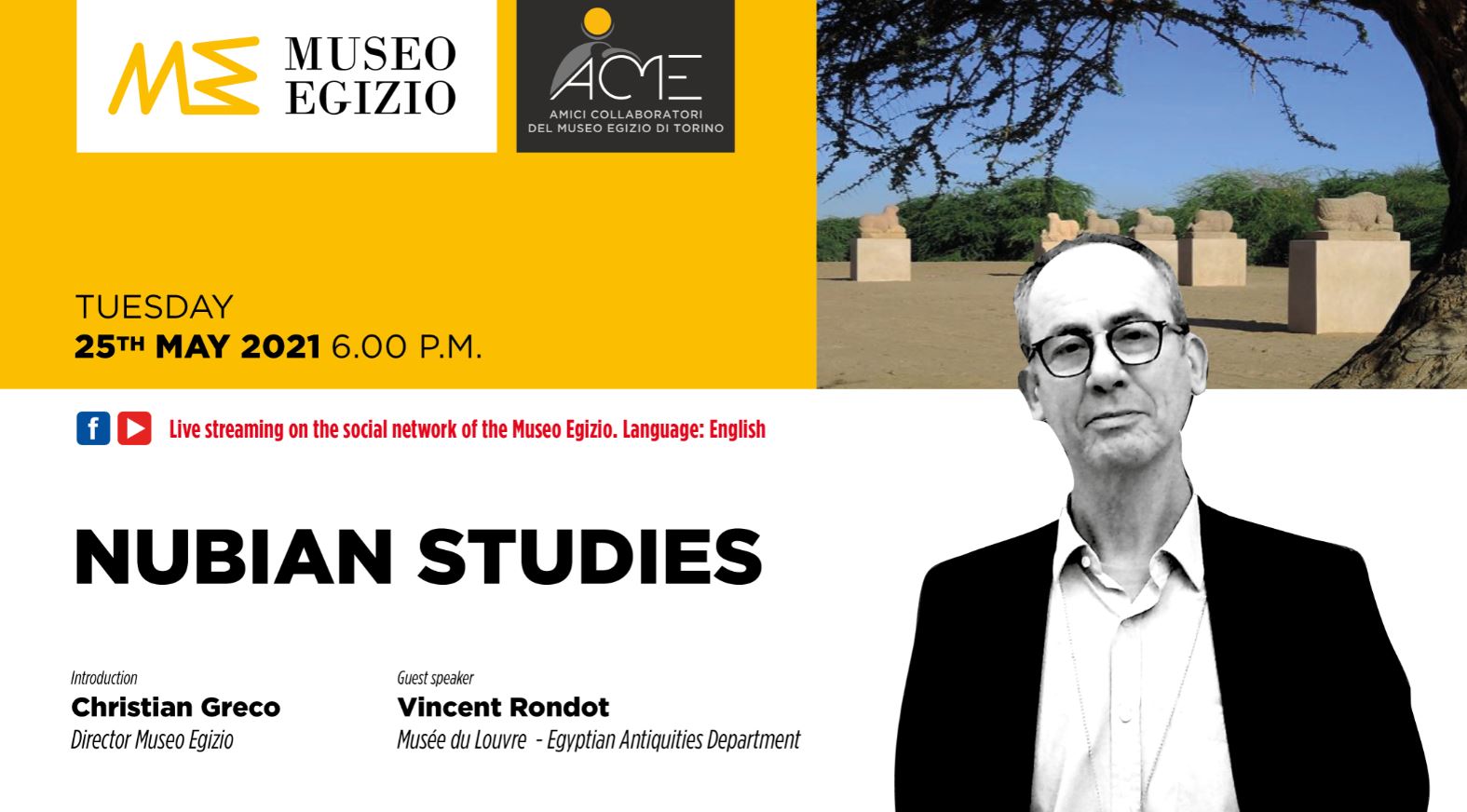 From Monday to Saturday from 9:00 a.m. to 6:30 p.m.